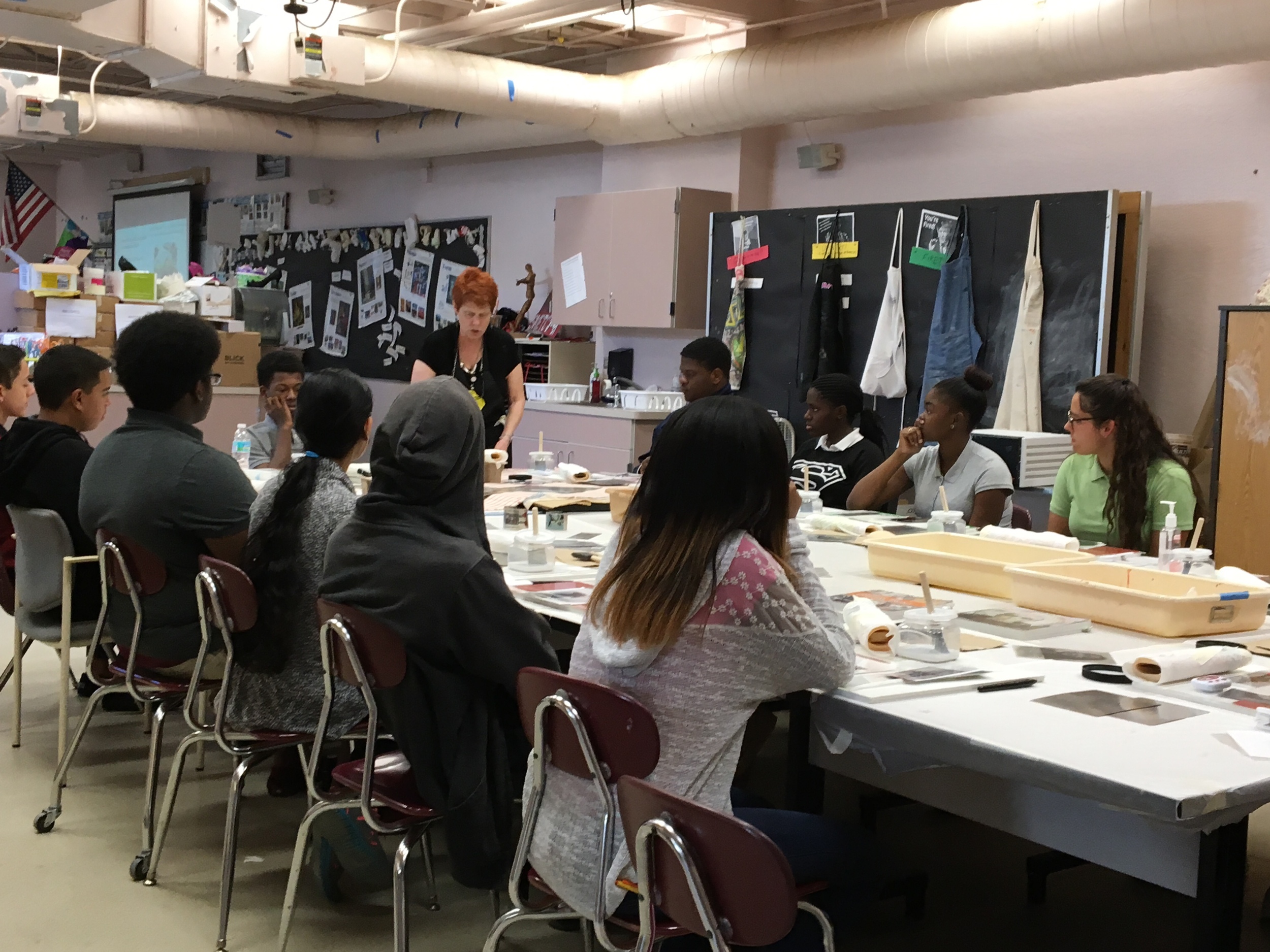 Students learning DASSART™ Photo transfer system to make their selfies on metal.
Student pulling backing off transfer to see image on metal.
Students transferring images.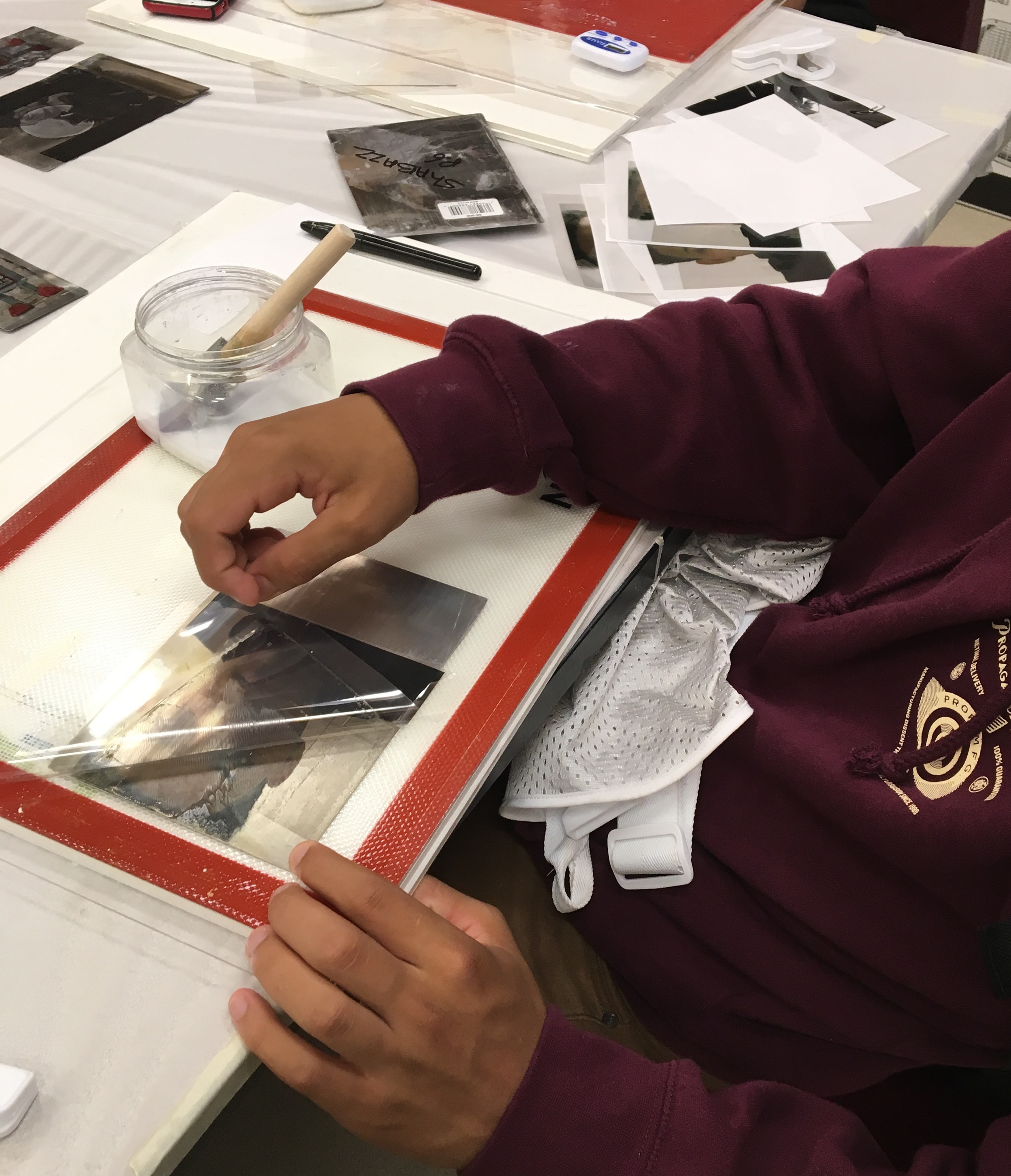 Pealing transfer film off image.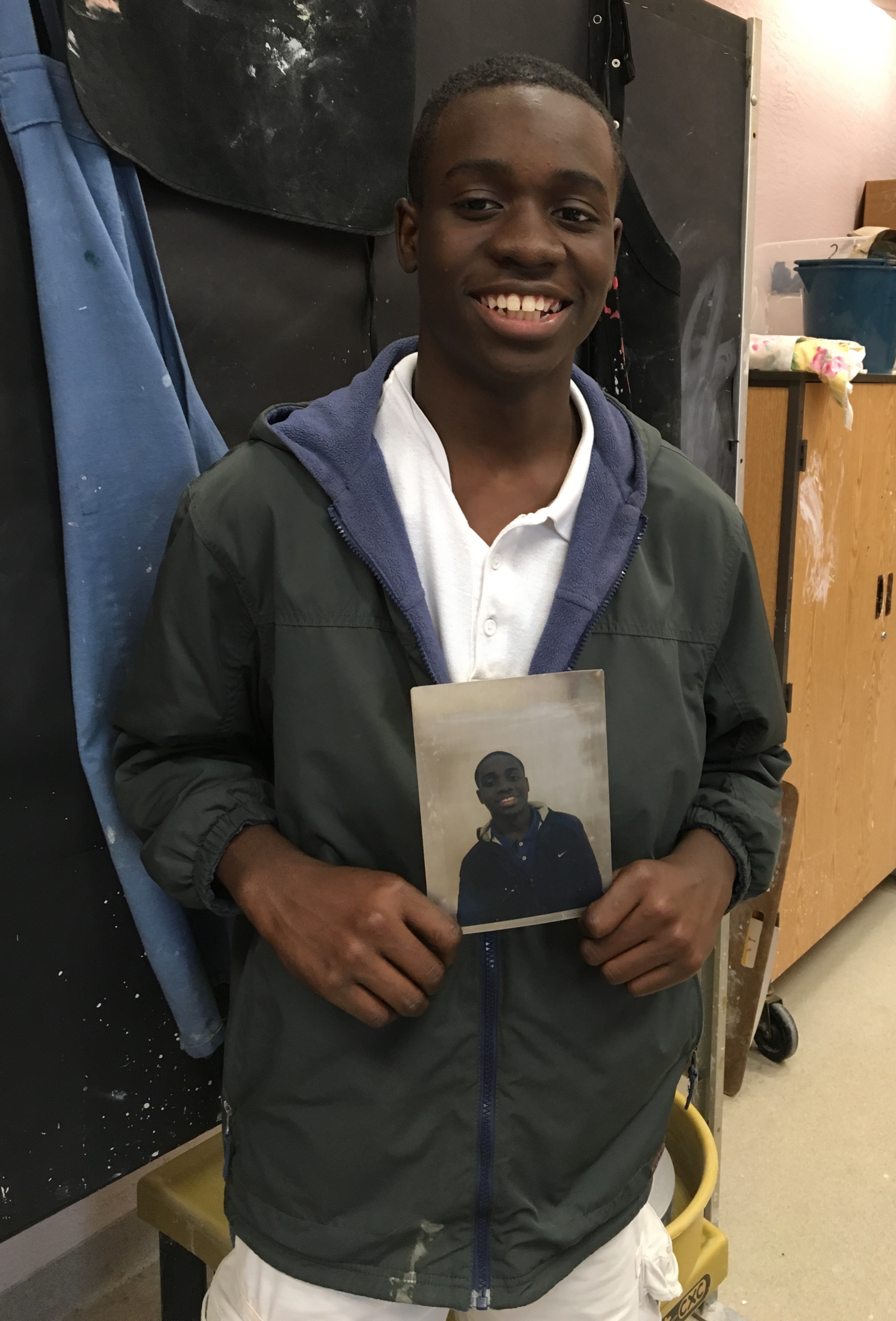 Student with his photo transfer image.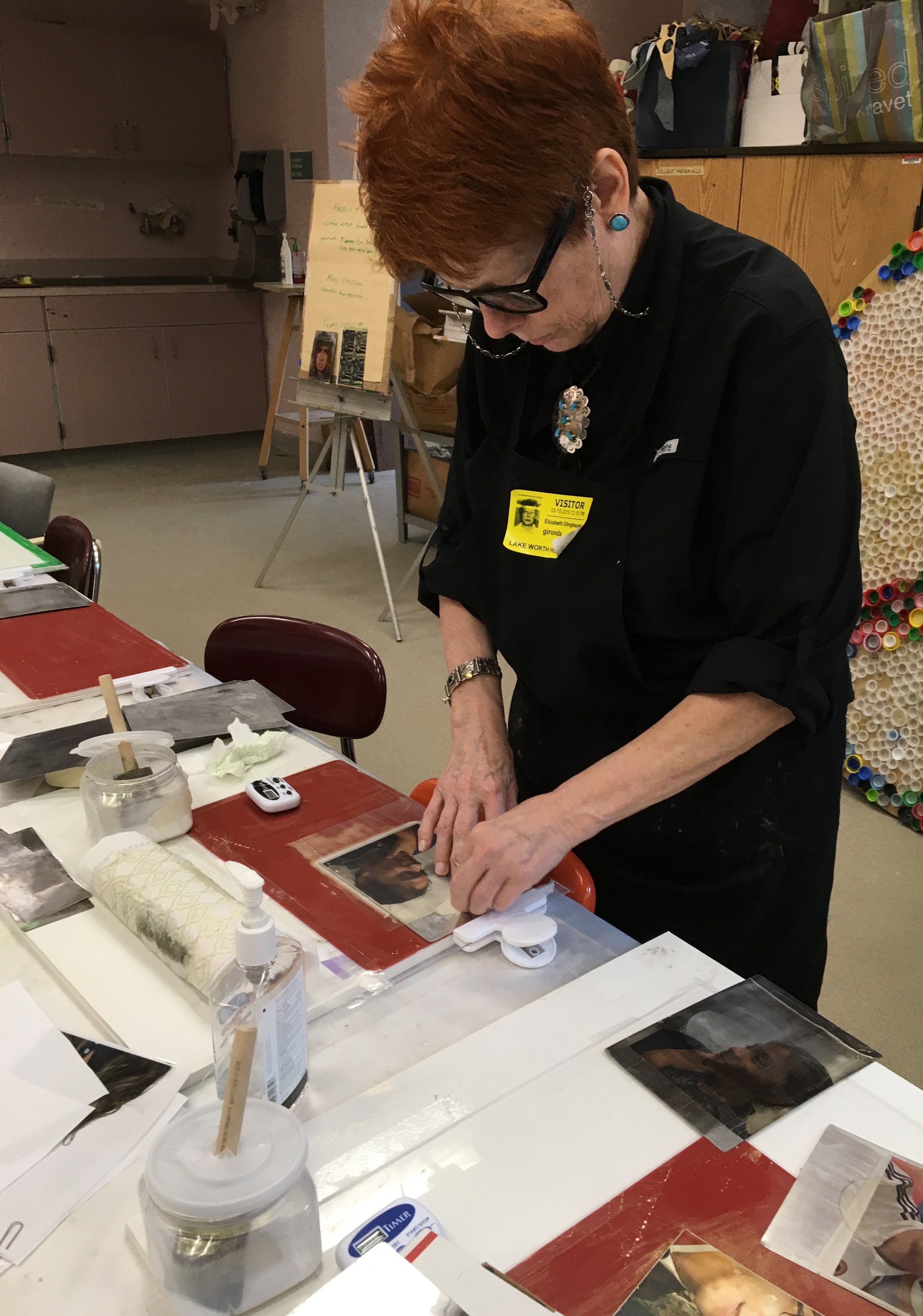 Christine demonstrating transfer system.
Student with selfie clay tile and metal transfer image.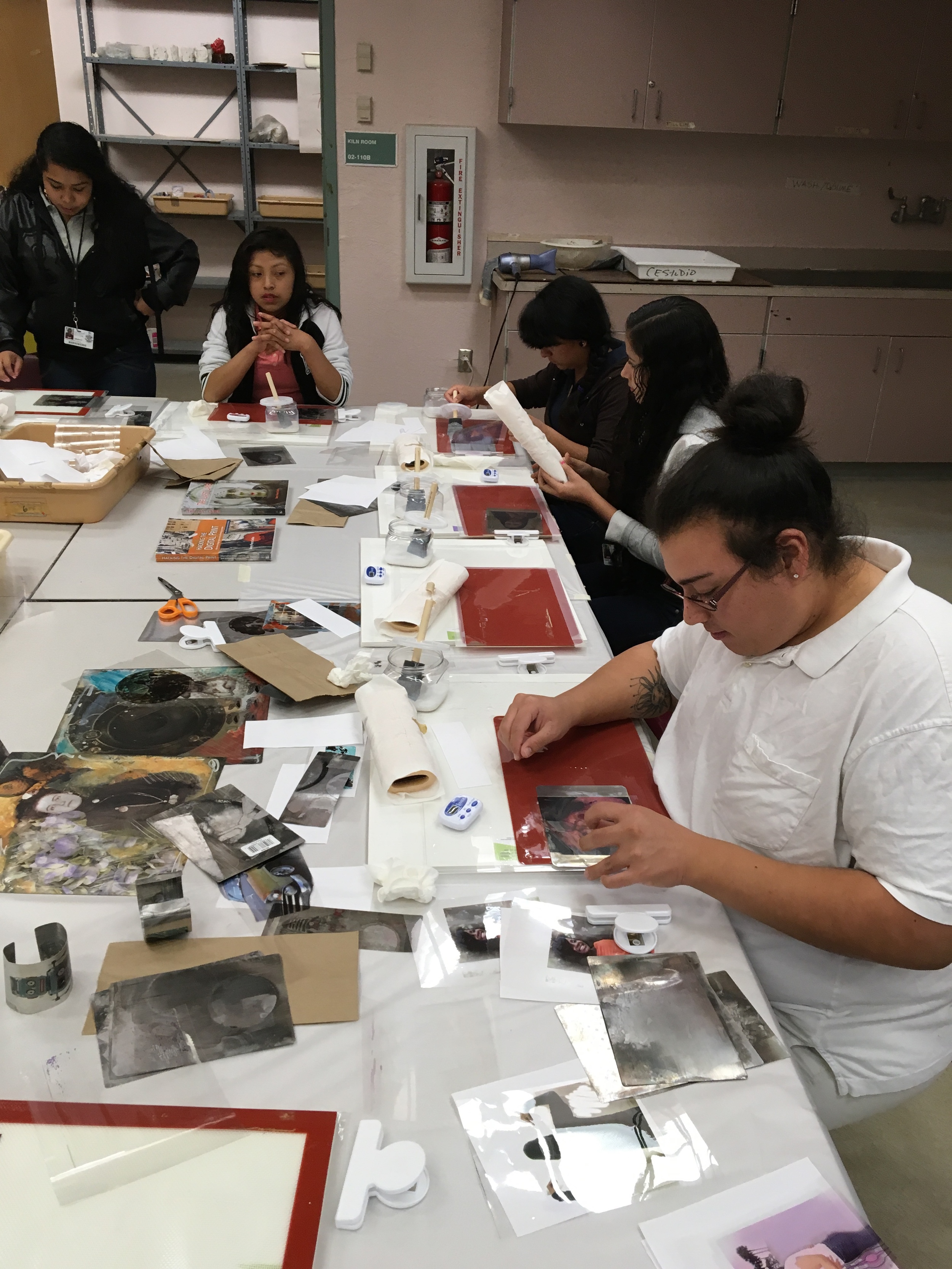 Students making their photo selfies on metal.
Some of the 220 metal selphies in our mural project.